Enjoy a wide array of outstanding features that ilume has to offer.
•  
Year-round heated pool & Jacuzzi
•  
Cabanas
•  
Grilling area
•  
Outdoor fire pit
•  
Fitness Center and Studio
•  
Enclosed PARKING garage
•  
Great Room & Champagne Lounge
•  
Business Center
•  
Pet Grooming Studio
•  
Fenced dog walking area
•  
Monthly brunches
•  
Fitness Classes
•  
Reserved Parking
•  
Storage units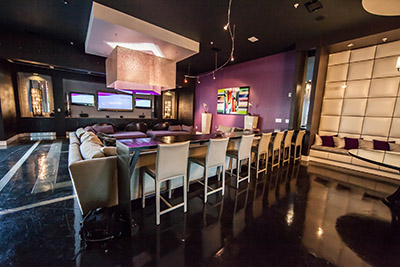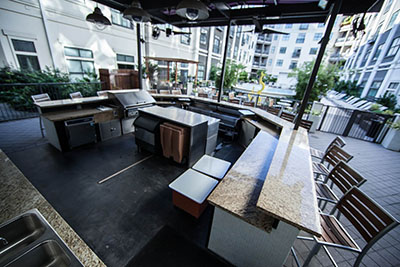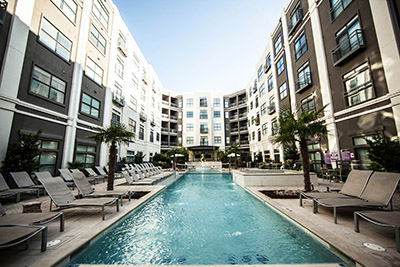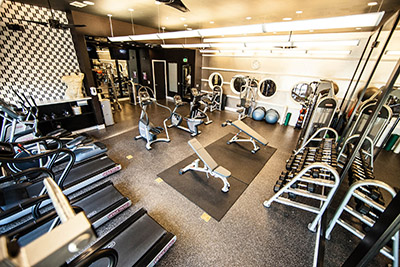 ilume offers a wide array of amenities to make your life easier and more enjoyable. The Great Room Lounge offers several large screen monitors and great lounging furniture. The area is used for your leisure viewing, small group meetings, and also available for private parties and events. Alongside the Great Room Lounge is the Champagne Room with a custom table that easily seats 14, a refrigerator equipped with ice and water dispenser and our complimentary coffee bar. Just outside the lobby is our business center, with computers and printer for Member use 24 hours a day.
Outside, the huge Las Vegas resort-style swimming pool, with a tanning deck, water volleyball court and 14 person spa heated 24/7/365, is surrounded by cabanas, over 50 chaises and Member gas grills. On weekends during pool season, food service is provided at the adjoining outdoor bar and grill by alternating restaurants from ilume's retail promenade. Anchoring the north end of the Cedar Springs Entertainment District, the retail promenade includes 23,000 square feet of restaurants, lounges, salons and personal services, a great jumping off spot for a night on the town!